TDTG Bucket Elevator
TDTG Bucket Elevator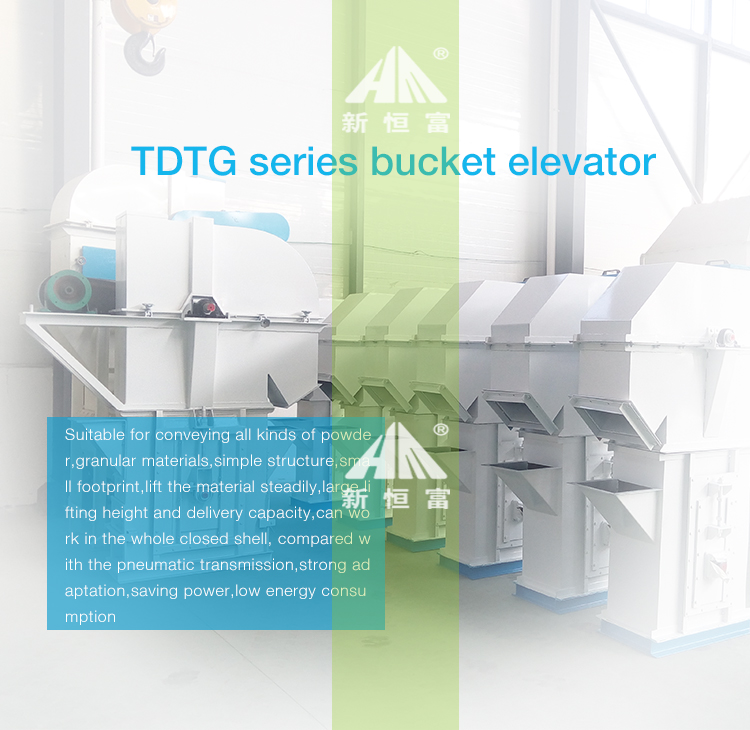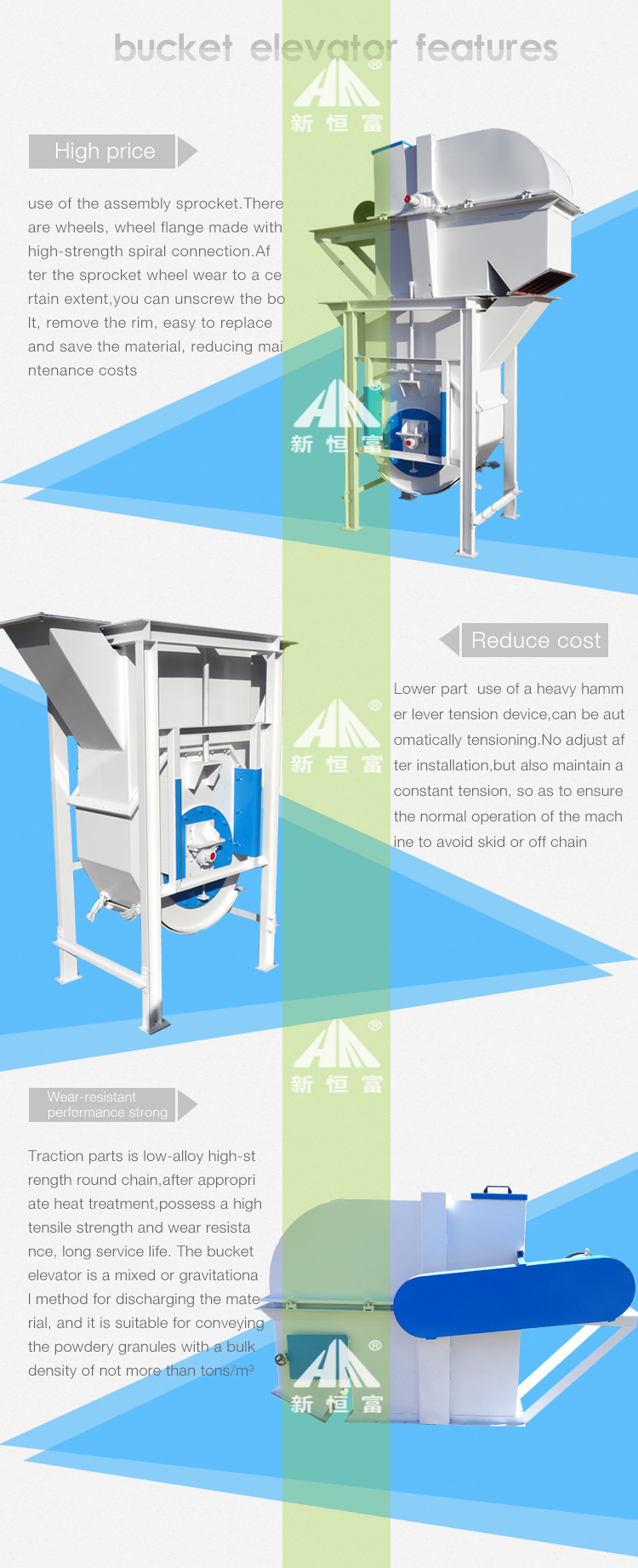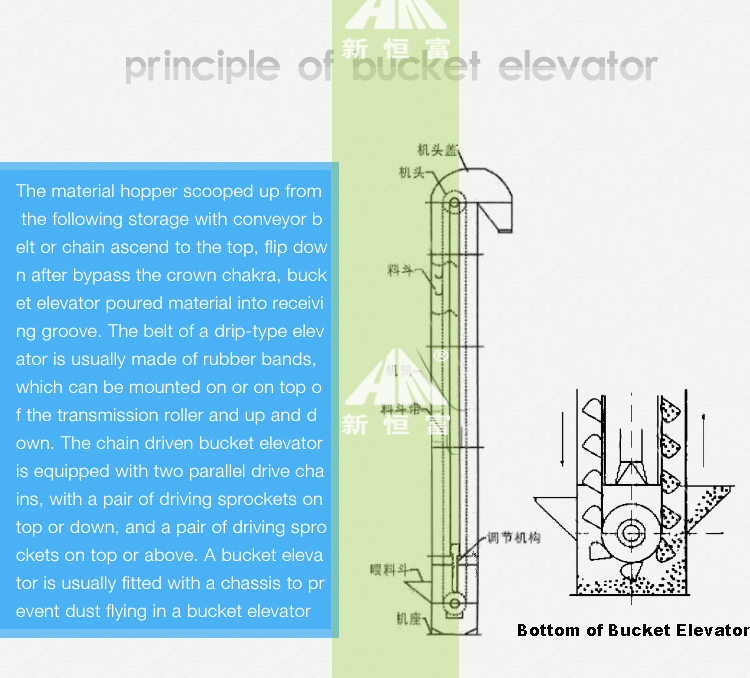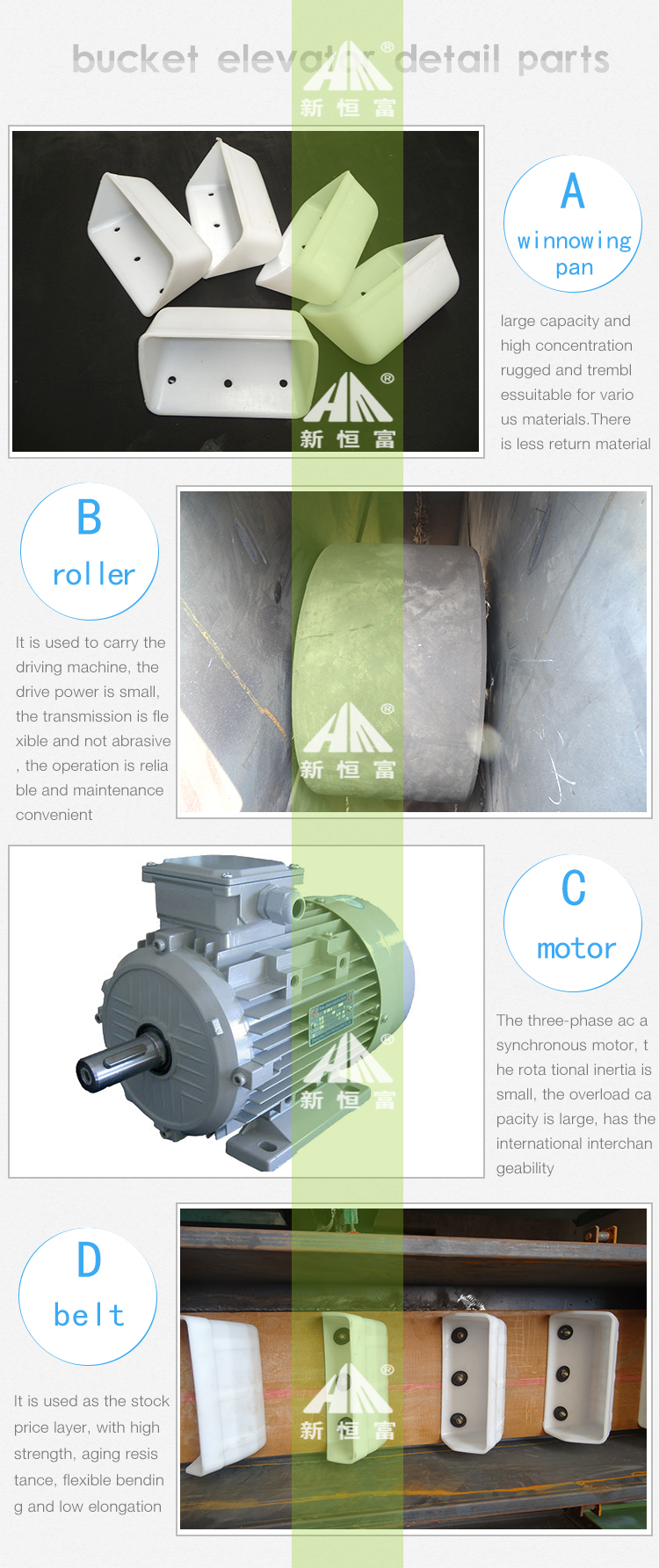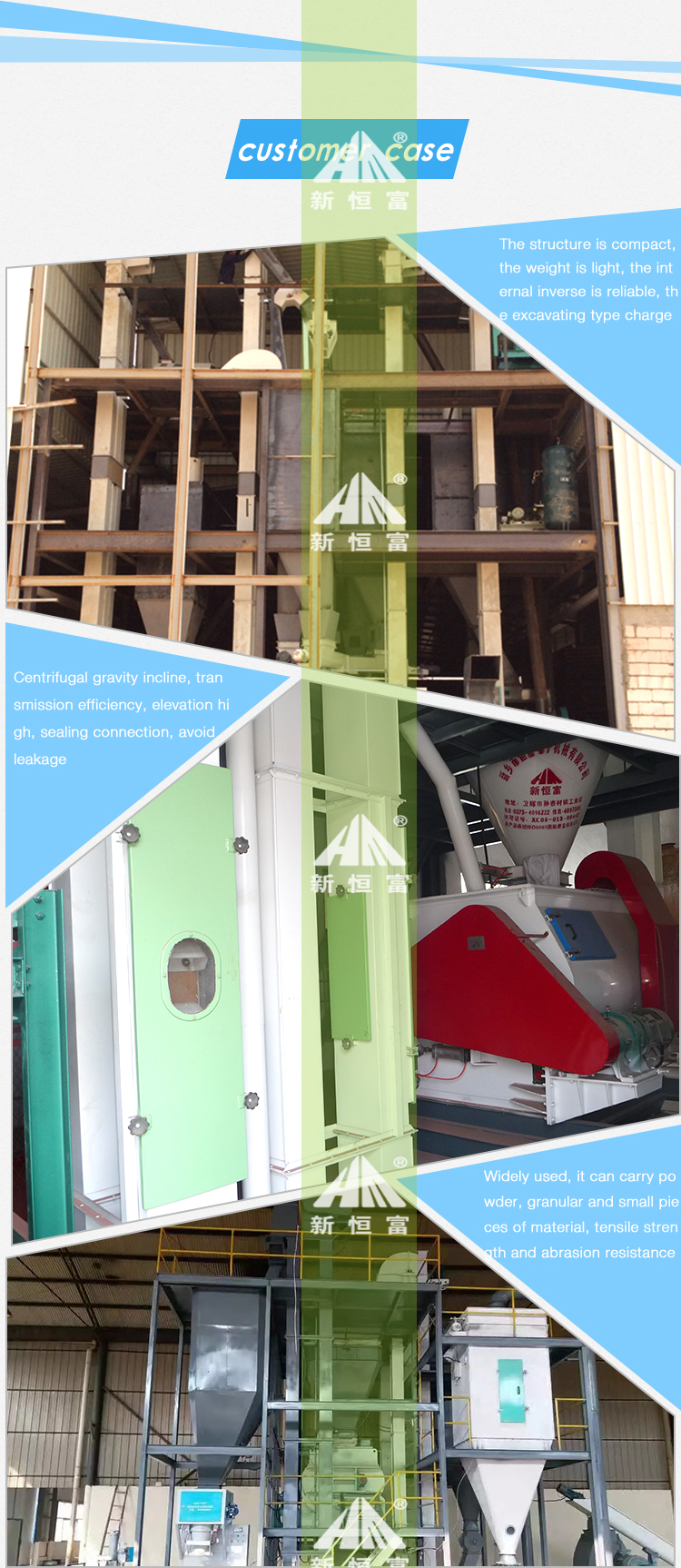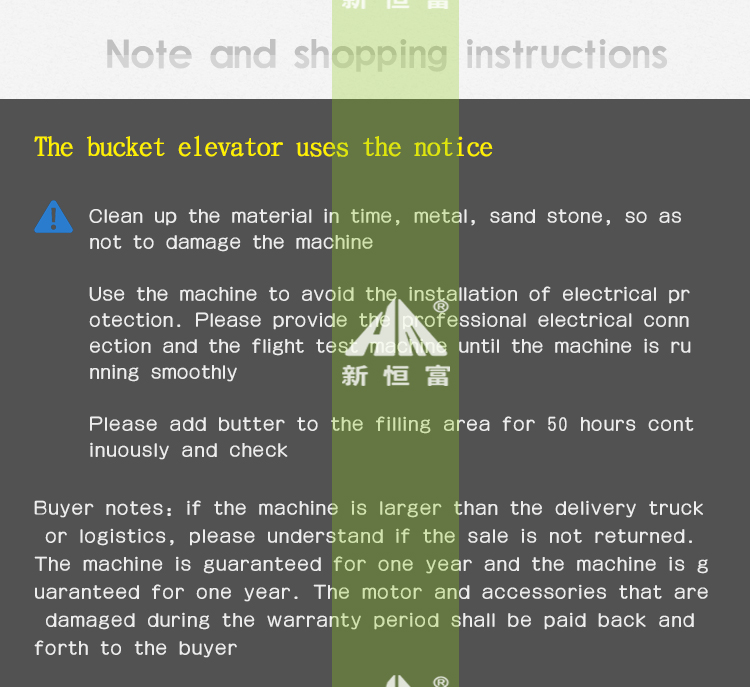 Operation and Adjustment
一. Operation
When voltage is 380±15V, raw materials moisture is 13-15%, please follow the operation:
Empty machine test run: switch on power, turn on grinder and mixer, and observe mixer conveyor direction if same with mixer indication, if not, please changeover wire ends, and positive and negative motion are ok for grinder, no abnormal sound indicates equipment normality.
Weigh raw materials based on formula and weight(500-1000kg per time)
Turn on grinder, after stable running, pouring needing grind raw materials into materials pit (forbid metals in raw materials), after grinding, turn off machine
Turn on mixer, put no need grinder raw materials and additives into machine by feeding bucket (reference on the pictures) (don not jute bag, fag ends), mixing time is 10-15mins, turn off machine and discharging, when discharging half, turn on mixer to fasten discharging.
So far, first cycle finished, next cycle follows first one.
二. Adjustment
1. Change meshes size to adjust feed fineness.
2. adjust raw materials suction quantity:
Move suction nozzle up and down. The suction nozzle is away from materials pit for 4-4.5cm (the bottom diameter of raw materials pit cannot be less than 200mm). When grinding granular or powder materials, move down suction nozzle, and its bottom is away from raw materials pit for about 3cm. While grinding cake materials, move up suction nozzle.
Move motor to adjust V-belt

Maintenance
Every one month, filling butter on mixer bearing
Every week sweep away filter bag
Hammer is vulnerable part, if damaged, capacity will decrease. And then, make grinder reverse rotation and use another angle, when two angles damaged, turn another angles, four angles damaged, replace new hammers. Please weigh new hammers, or cause vibration.
Replace damaged mesh timely.