SSLG roller-type crumbler
Pellet feed is feeding from inlet, under feeder, pellet feed are crushed by two crush rollers and the the two crush rollers have different tooth form and different rotate speed. To adjust the gap of rollers can get ideal small pellet feed.
Features of SSLG series Double Roller animal feed crumbler for pellet feed crumbling
1.Roller Crumbler is special purpose equipment to crumble big pellets;
2.Compact structure,evenly size,convenient and quickness adjustment.the feeding roll is available to make the feeding more smooth;
3.Unique feeding hopper and bypass device not only serve to distribute the products,but also serve to bypass the products not requiring crumbling.when bypassing,automatic stoppage is realized through limit switch;
4.V belt driving is adopted,stable,low noise,reliable and convenient operation;
5.Crumbler is applied to the crusher of livestock and poultry pellet feed, aquatic pellet feed;
6.Compact, can adjust crusher size quickly, the product particle size uniformity;
7.Roll differential rotation, with a bypass device and sampling hole, can adjust the crusher granularity at any time;
8.Panel with a roll rapid detection of space agencies to facilitate the operation.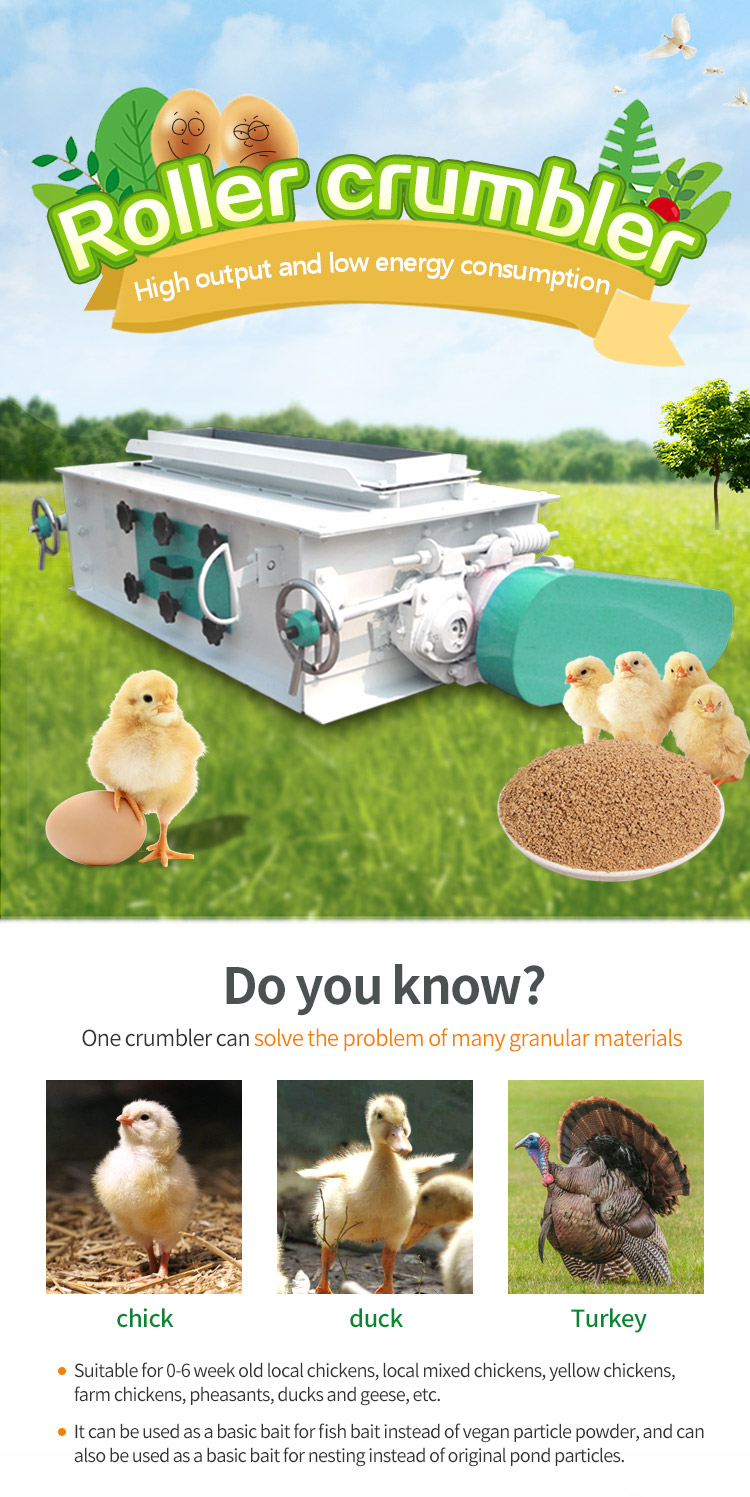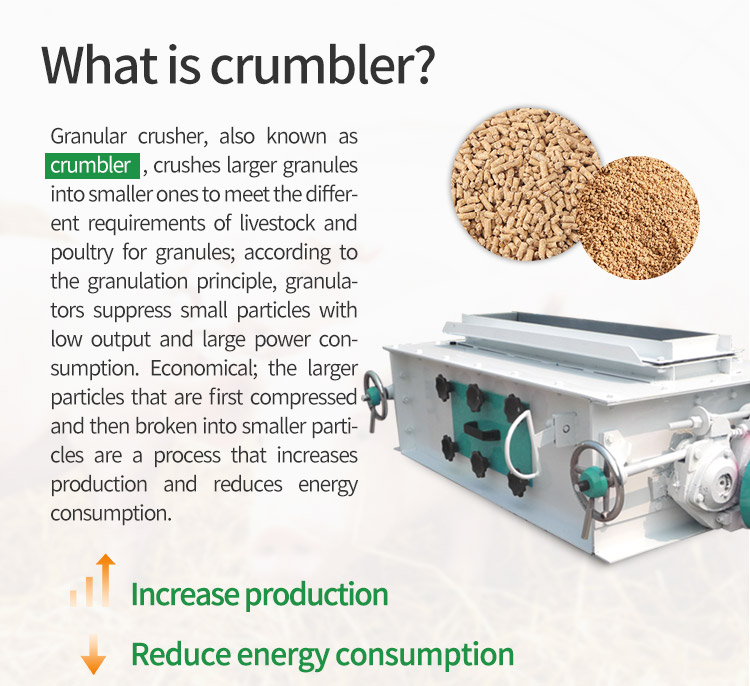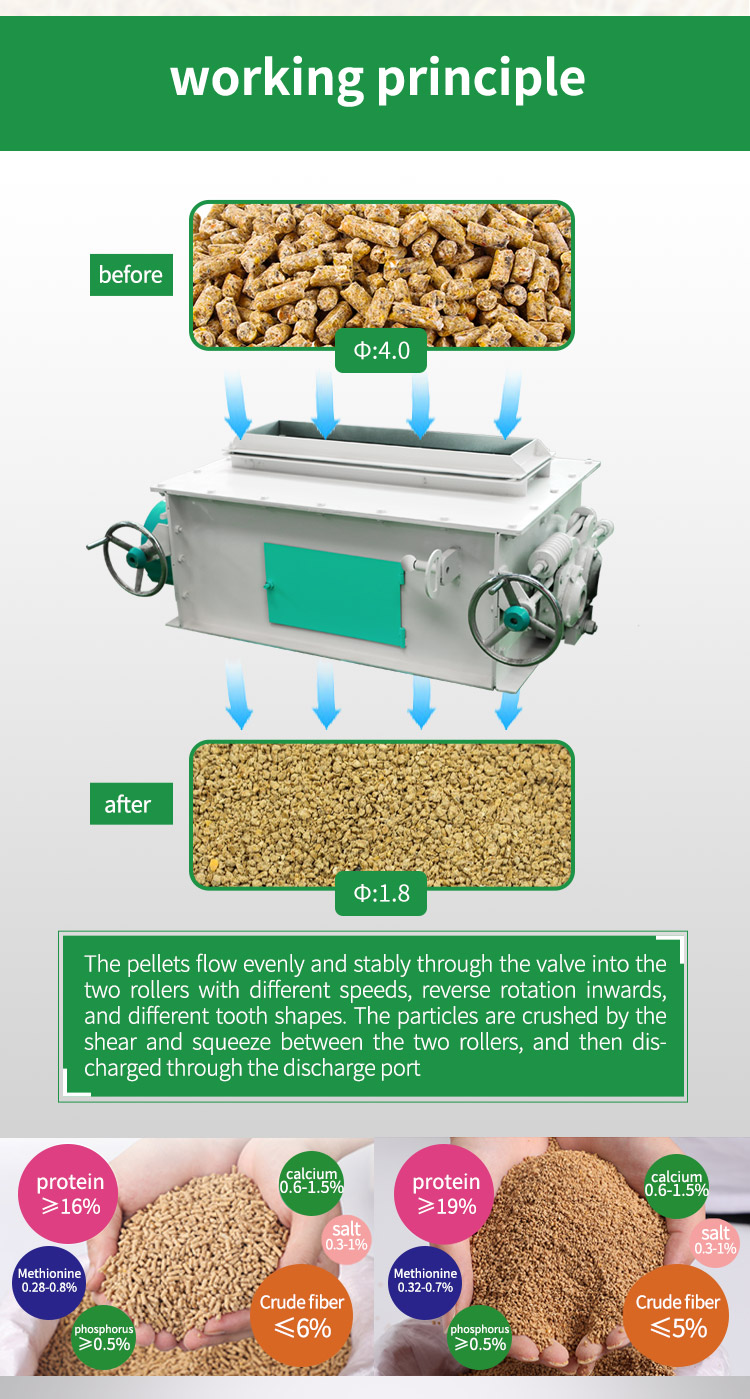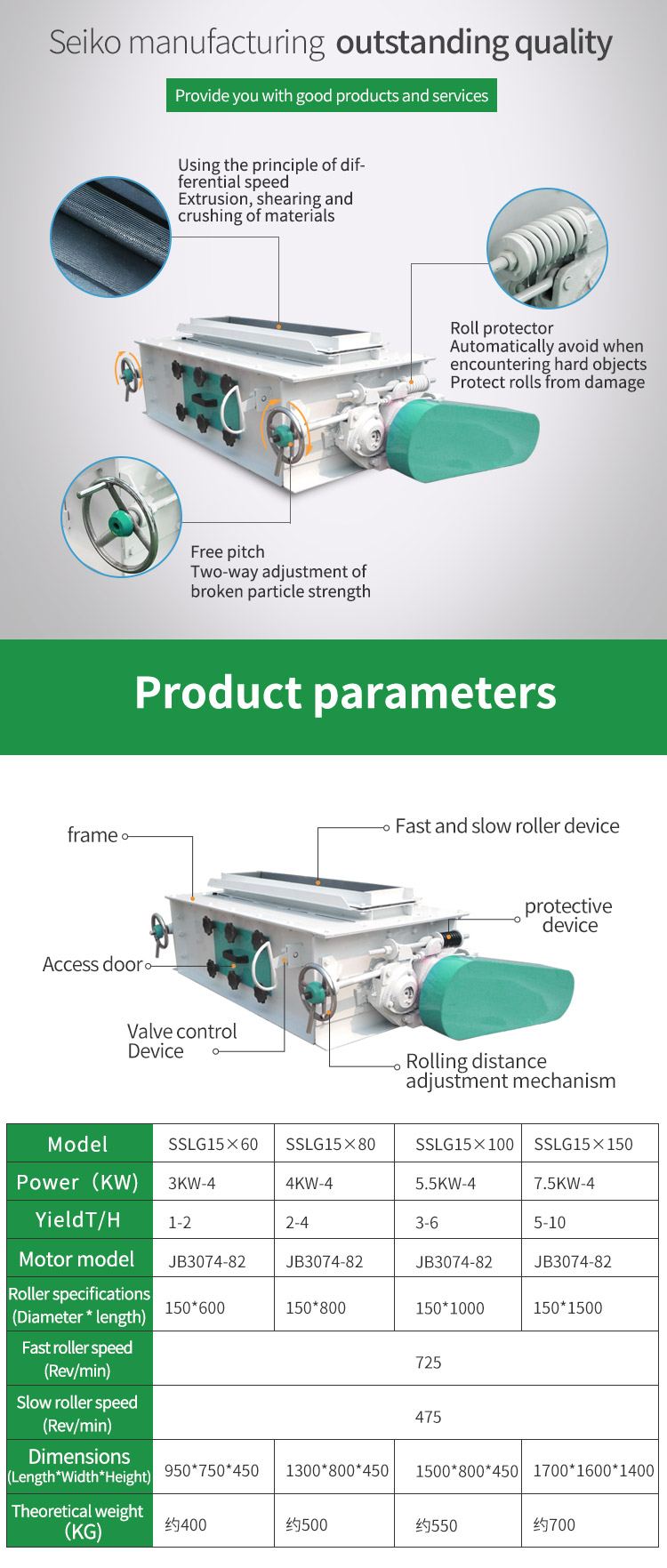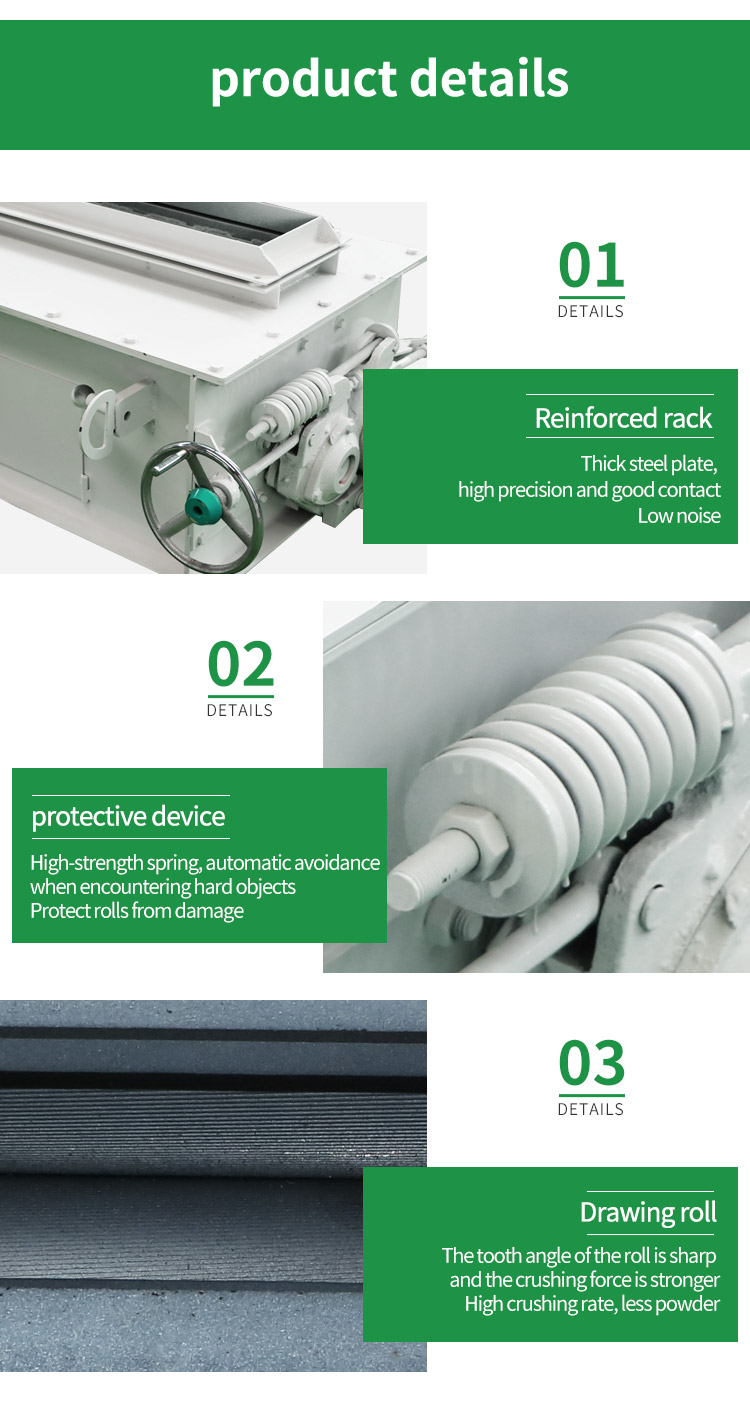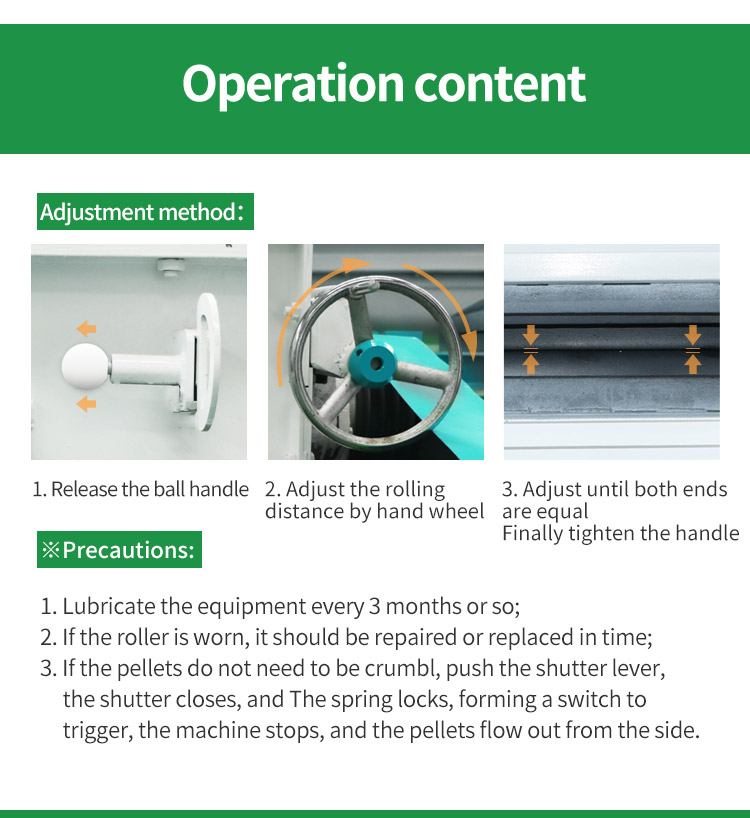 Main Structure;
The crumbler consists of feed hopper, feeder and crumber.
Feed hopper. The feed hopper sends need crushed pellet materials to feeder and crumbler, and no need to crushed pellet materials sent to bypass gallery for next step.
Feeder. The feeder is to send pellet materials to two crush rollers. According to capacity, the feeder rotate speed can be adjusted by transducer adjusts variable frequency motor to realize stepless speed.
Crumbler is made up of front break roll, back break roll, machine base, bearing, hand wheel, support plate and support are.