SFSP model Hammer Mill
| | | | | |
| --- | --- | --- | --- | --- |
| | | | | |
| ring die pellet mill | flat die pellet mill | single shaft mixer | double shaft mixer | chaff cutter |
| | | | | |
| pellet feed plant | feed mixer and grinder | hammer mill | feed grinder | drum mixer |
1. With design principal of high working performances and low maintenance costs, SFSP series hammer mill is constructed to grind material of wide range with optimal results and minimum vibrations.
2. The motor and rotor are installed in the same heavy-duty base, using coupling direct drive, the rotor are checked by dynamic balance, and can work forward and reverse, the hammers are arranged symmetrically.
3. Two kinds of gap between beaters and screeners through changing position of beater are used for coarse and fine grinding.
4. This hammer mill feed grinder can crush the corn, grain, wheat, maize, soybean into small powder, for make animal feed pellet.
Characteristic of Hammer Mill :
Crush room at the bottom of the use of two-hit designed to increase production by more than 15%, to crush a more uniform size;
Room for the water drop hammer mill, to elimination of circulation and increase output;
Through the adjustment of screener space, to achieve coarse or fine crush, so live up to a dual-purpose machine;
Mill rotor balancing by check, equipment operation less vibration, less noise, more stable;
Vacuum Melting and hardening the surface of hammer pin, plate with high-quality carbon structural steel manufacturing, to extend the service life, reduce the consumption of parts;
Direct Drive, a new snake-coupling spring, compensation, to avoid bearing have a fever;
Adopt of imported high-quality bearings, long life and smooth operation;
Impeller feeder equipped with feed conversion and screw conveyor feed speed and other forms of feeder.
| | | | |
| --- | --- | --- | --- |
| Model | SFSP112×30 | SFSP112×38 | SFSP112×50 |
| Capacity(t/h) | 10-15 | 12-20 | 25-35 |
| power(kw) | 55/75 | 75/90/110 | 110/132/160 |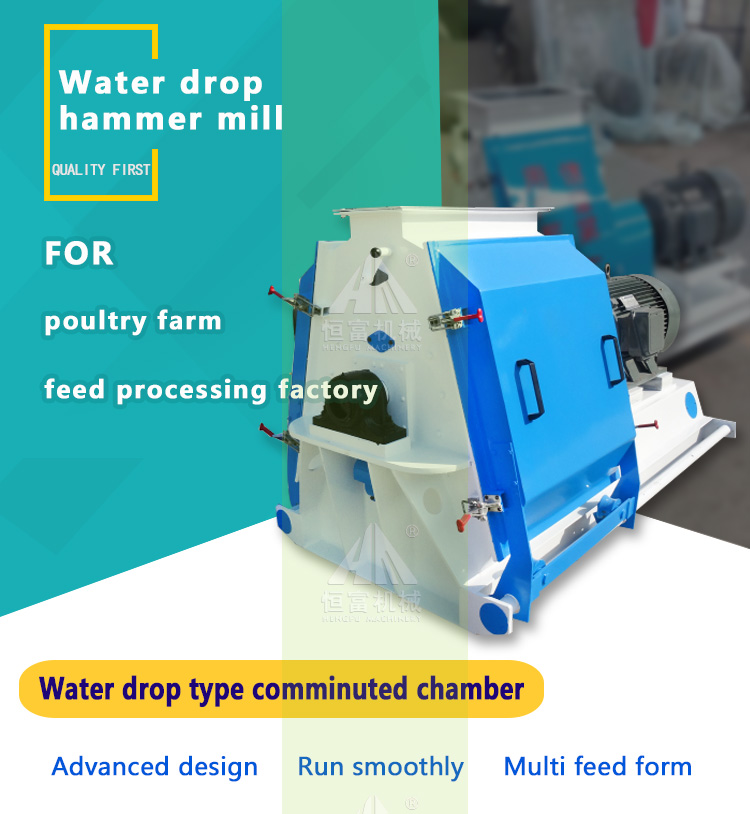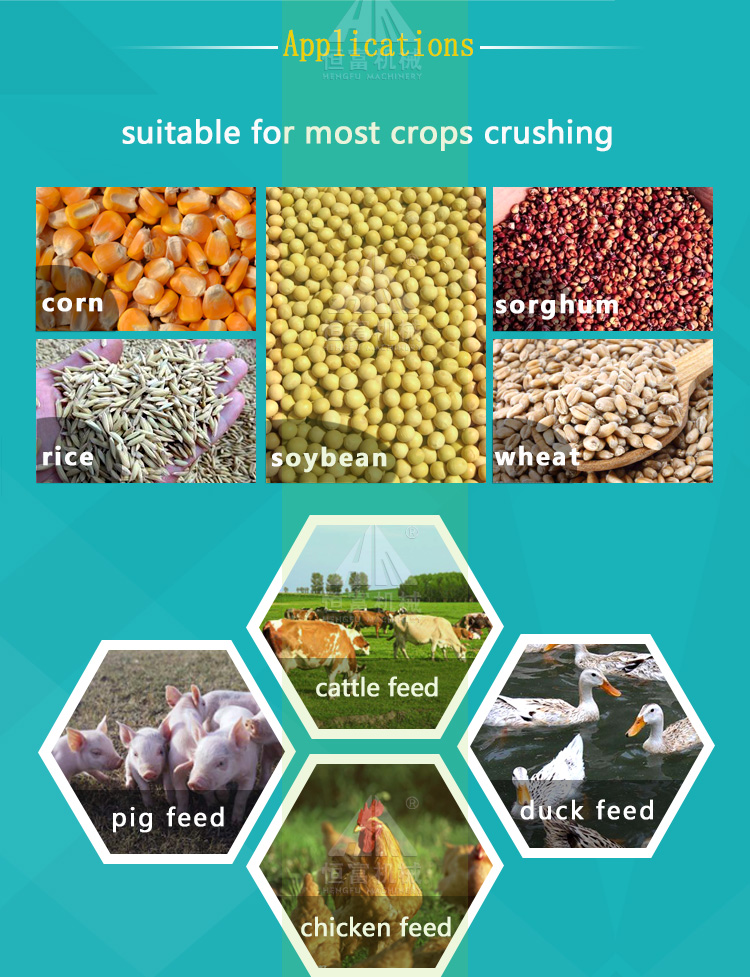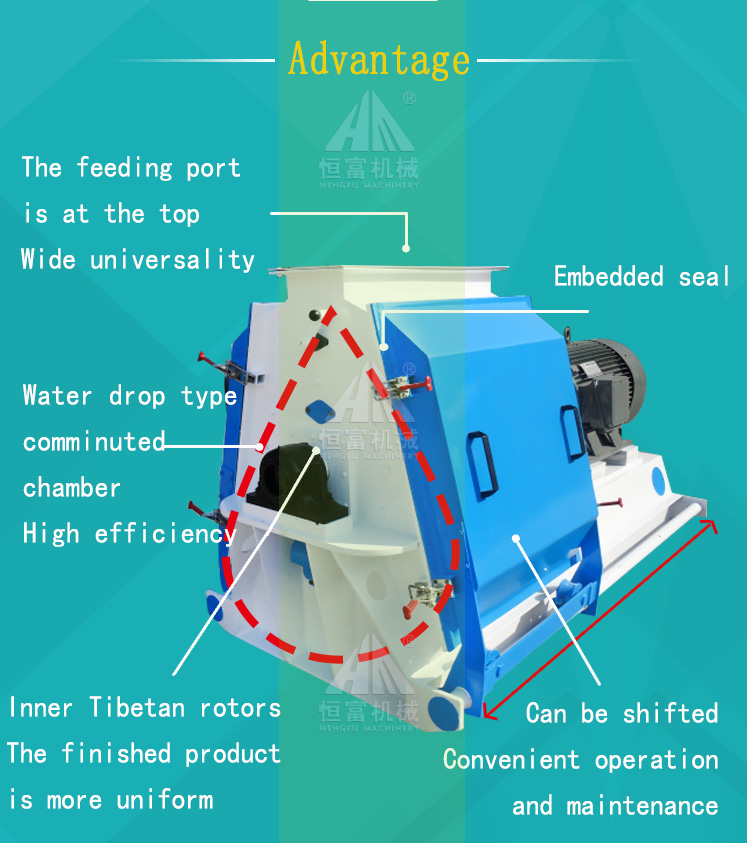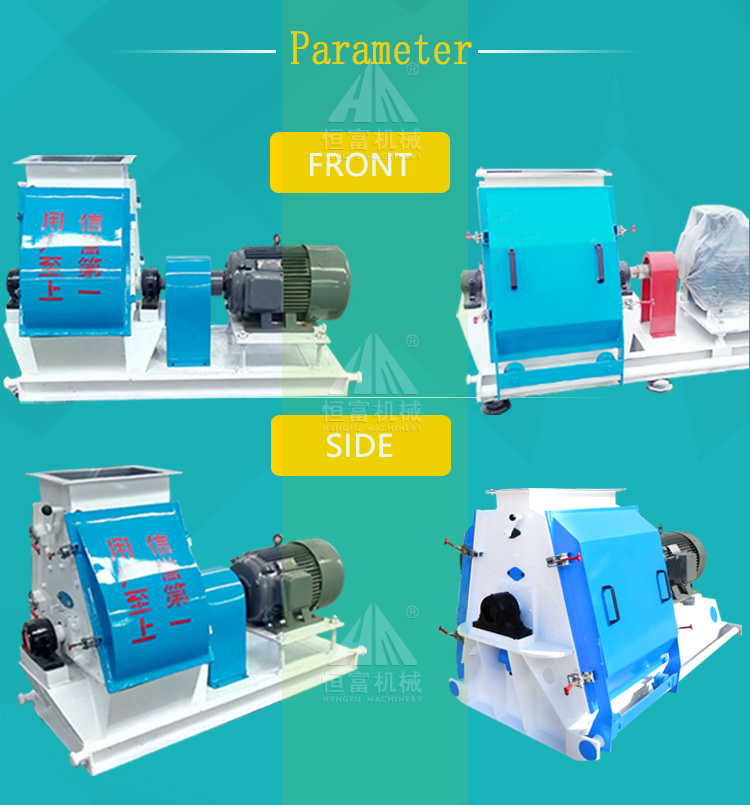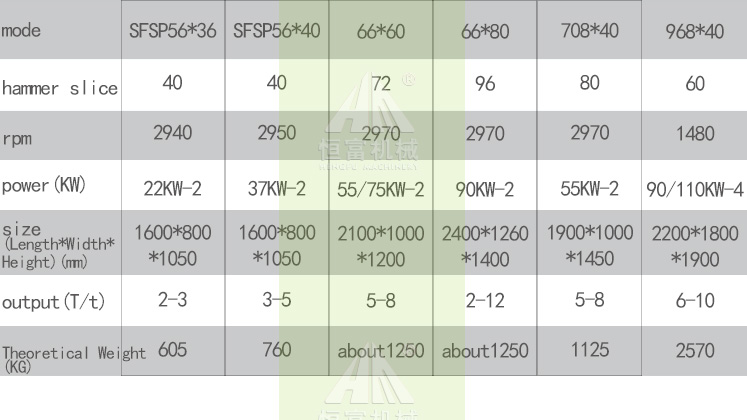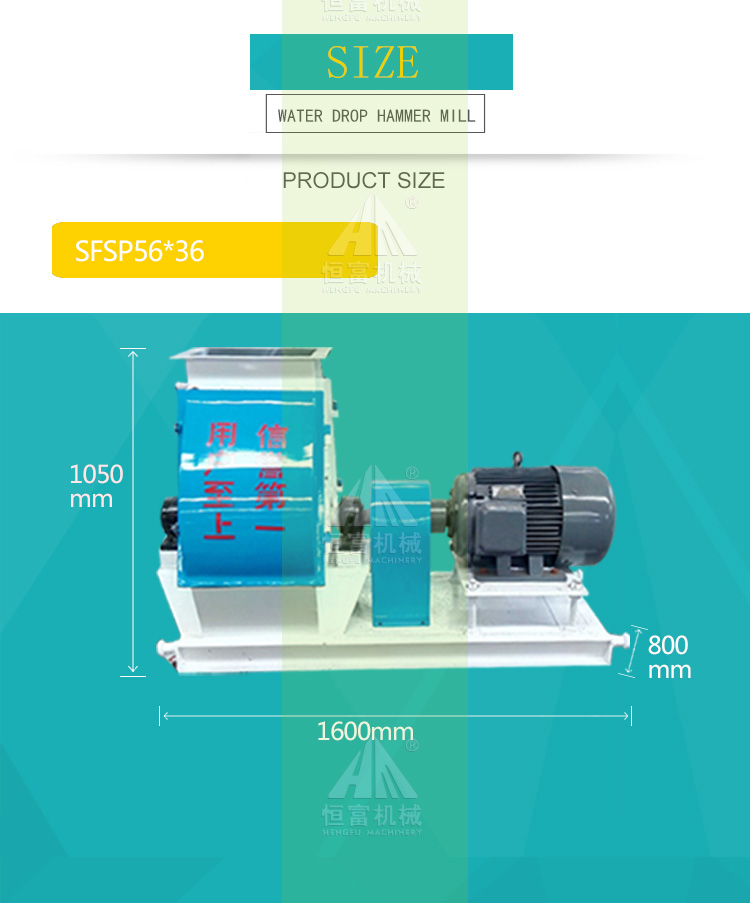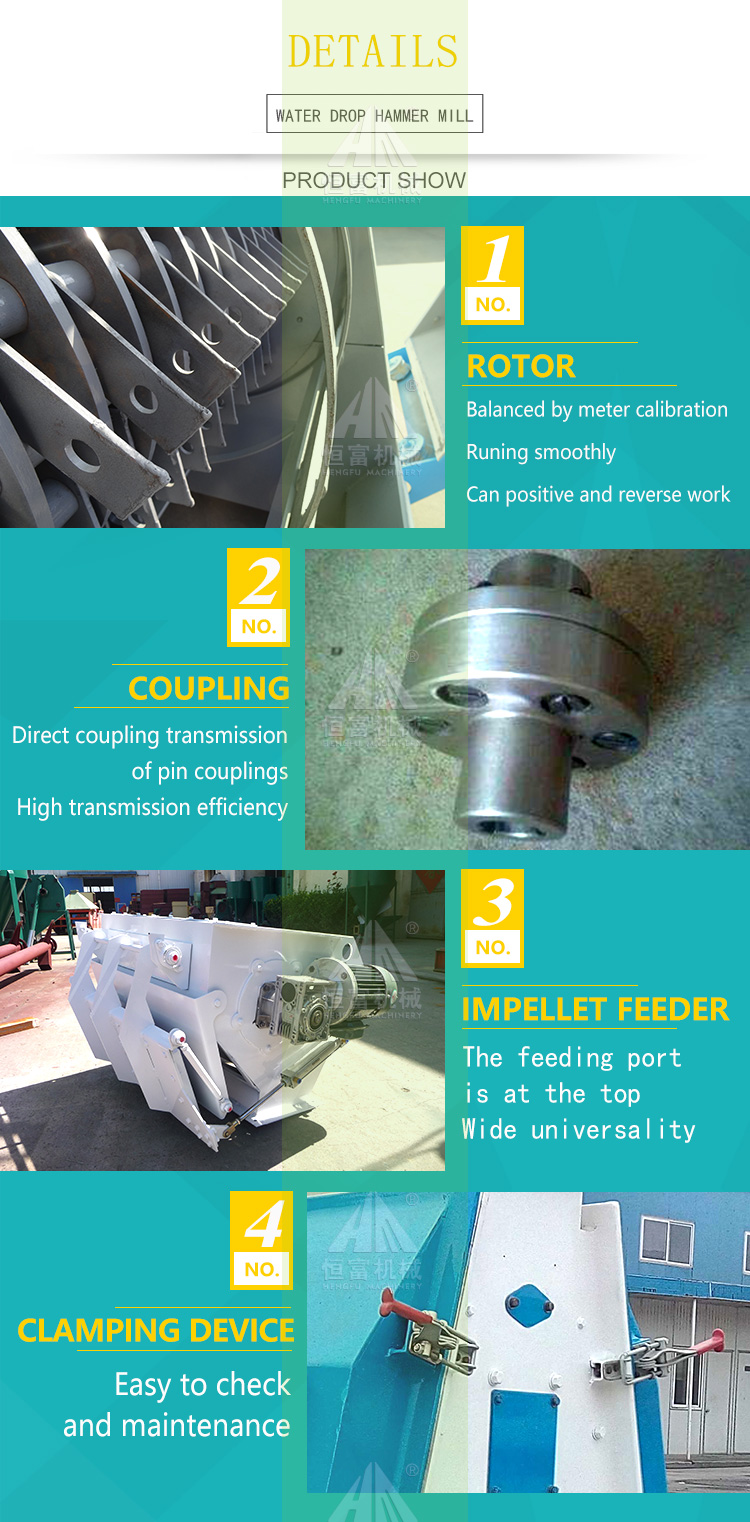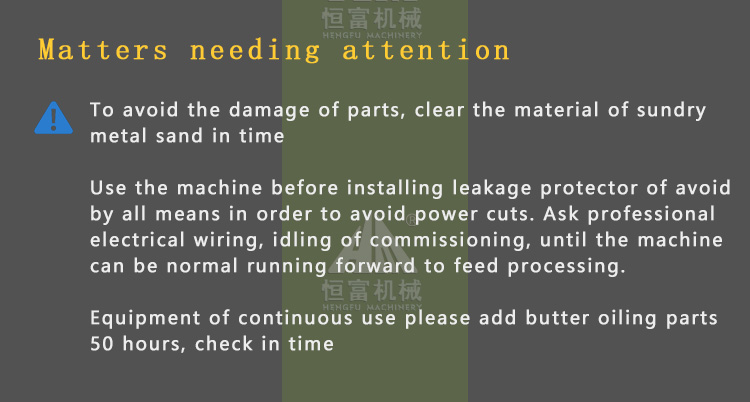 Hammer Mill is mainly to grind the corn, grain, wheat, maize, soybean into small powder, for make animal feed pellet..